2020 Financial Results
February 2, 2021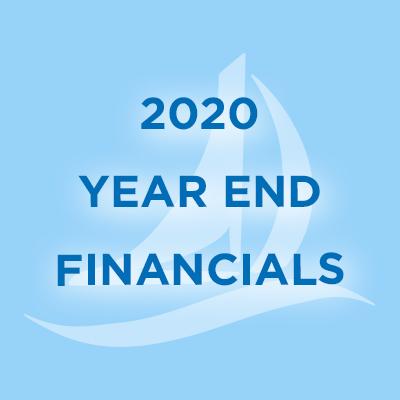 Commencement Bancorp, Inc. (OTCQX: CBWA) reported a consolidated net income of $4.0 million or $0.97 per share for 2020, compared to $4.8 million or $1.17 per share for 2019.
Read more
▼
Net interest income after provisions for credit losses was $14.3 million and was in line with net interest income for 2019. Contributions to the ALLL totaled $1.15 million compared to $290,000 the prior year.
No additional non-performing loans were identified; however, allocations were made in response to the economic uncertainty resulting from the COVID-19 pandemic. Total assets were $528 million, an increase of 36% from one year earlier, and reflects the success of our participation in the PPP loan program. Capital ratios continued to exceed regulatory requirements.
Total loans at the end of 2020 were $409.3 million, an increase of 39% from $294.5 million the prior year. Nonperforming assets to total assets at year-end were .60% and the Bank's Texas Ratio, a measurement of problem loans and bank-owned properties to capital, was 4.7%. Paycheck Protection Program loans reached a total of $114.5 million during 2020 and the Bank began to receive forgiveness payments during the fourth quarter. The Bank's loan portfolio remained diversified at 43% commercial, 54% commercial real estate, and 3% consumer and other.
Net interest margin decreased in the second and third quarters. This was in response to the Federal Open Market Committee's (FOMC) emergency rate decreases in March 2020, along with PPP loans yielding 1%. These margins began to improve in the fourth quarter as processing fees were fully recognized on PPP loans that were forgiven. Improvements in reducing the cost of funds were realized continually on a quarter-by-quarter basis.
Total deposits at the end of 2020 were $469.7 million, an increase of 40% from $334.4 million in 2019. The deposit mix at quarter-end was 30% non-interest-bearing, 47% interest bearing (checking, savings, and money market), and 23% time deposit.
Despite the economic consequences caused by COVID-19, Commencement realized growth in assets and remained steady with overall net interest income. Successful participation in the Paycheck Protection Program provided the Bank with new relationships based on the efforts made to support our clients and the community in general.
"Commencement, along with the rest of the industry, faced a challenging year with the onset of the COVID-19 pandemic. However, even with a large portion of our workforce working from home, the Bank experienced growth and was resilient throughout the year. The Bank's philosophy of maintaining a diversified loan portfolio once again supported strong asset quality and limited the effects of the economic shutdown. I could not be prouder of our team for supporting our clients and community throughout this health and economic emergency while balancing a multitude of changes brought on by the pandemic," said John Manolides, President and CEO.