Commencement Bancorp Inc Announces Full Year 2022 Earnings
February 6, 2023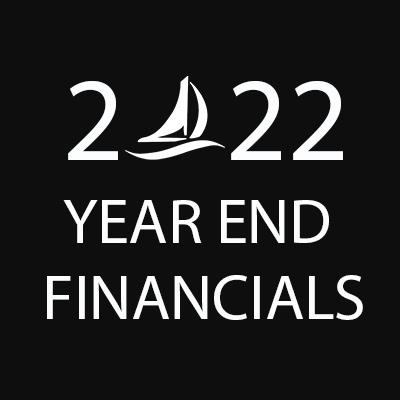 Commencement Bancorp, Inc. (OTCQX:CBWA) reported net income of $5.5 million, or $1.37 per share, for 2022. This represents an increase of 31% when compared to $4.2 million, or $1.00 per share, for 2021. Fourth quarter 2022 recorded $1.6 million in net income, or $0.41 per share. At year-end, net interest income after provisions for credit losses was $18.1 million, an increase of 18% from one year prior.
Read more
▼
Total assets ended the year at $580.8 million, representing an increase of 9% compared to one year earlier. During the height of the Paycheck Protection Program (PPP), total assets were at an all-time high of $579 million. Year-end 2022 balances reflect a near successful completion of PPP loan forgiveness and related fee income and the Bank has since redeployed liquidity gained from PPP forgiveness into higher yielding assets.
Annual loan growth, net of PPP balances, totaled 29%, and represents a Bank milestone for organic growth. Total loan balances were $429.5 million as of December 31, 2022, representing an 8% increase for the quarter. Total deposits at year-end were $502.5 million, a 6% increase year-over-year, with demand deposit totals up 19%, improving the mix of the deposit portfolio.
In 2022, the company recognized strong profitability alongside consistent growth on the balance sheet. Return on average equity was 15.29% for fourth quarter 2022, compared to 8.94% one year prior. Market value of securities continued to fluctuate, with interest rates as the primary driver. These fluctuations are captured in accumulated other comprehensive (loss) income (AOCI), with future interest rate changes, principal payments, and maturity affecting the future values.
"While 2022 presented economic uncertainty and an evolving rate environment, our high performing team of bankers persisted in establishing and deepening client relationships. Our team is trustworthy and knowledgeable, earning the confidence and loyalty of our clients and community. The core of Commencement is built around sound banking decisions and, as a result, our financial condition remains strong. The continued momentum throughout the year leaves us excited for the future and we look forward to seeing our market opportunities come to fruition," said John Manolides, Chief Executive Officer.
The Bank continues to hold low balances of non-performing assets with a total of non-performing assets to total assets at 0.45% for year-end. Throughout the year, administration of the credit portfolio remained prudent and in-line with the Bank's credit philosophy. Credit administration staff is prepared to implement CECL, or Current Expected Credit Losses, the new accounting standard for estimated allowances. The new standard for non-SEC filing financial institutions goes into effect in January 2023.
Deposit competition heightened in fourth quarter, spurred by the Federal Open Market Committee (FOMC) rate increases. While the Bank experienced flat deposit interest expense during the first three quarters in 2022, competition during fourth quarter increased substantially. In response, the Bank adjusted rates to retain deposits, reflecting a corresponding increase in cost of funds. Management remained focused on balancing the rate environment, repricing deposits, and leveraging funding sources as needed.
The Bank is prepared to take advantage of new market opportunities as Columbia Bank, previously the largest Tacoma-headquartered bank, merges with Portland, Oregon-based Umpqua Bank. At the close of this merger, Commencement will be the largest community bank headquartered in Pierce County, Washington. To prepare for an increase in activity, key additions to staff, including production and support staff, have been made to accelerate growth and new banking relationship opportunities.
"We recently announced the addition of James Miller, David Evans, and Amanda Bowes, who joined Commencement after many years with Columbia Bank. Their expertise and local connections will enhance the Bank's growth efforts and support our strategic initiatives. Commencement has ample opportunity to grow its banking relationships and is preparing for this with new key additions to staff," said Nigel English, President and Chief Operating Officer.
Q4 2022 net income of $1.6 million, or $0.41 per share.
Net income of $5.5 million, or $1.38 per share.
Total assets were $580.8 million, including 29% year-over-year loan growth (excluding Paycheck Protection Program loans).
Year-over-year deposit growth of 6%. Non-interest-bearing deposits increased 19% and represented 35% of total deposits on December 31, 2022, compared to 31% one year earlier.
Return on average assets for Q4 2022 was 1.14%, compared to 0.86% one year earlier.
###
About Commencement Bancorp, Inc.
Commencement Bancorp, Inc. is the holding company for Commencement Bank, headquartered in Tacoma, Washington. Commencement Bank was formed in 2006 to provide traditional, reliable, and sustainable banking in Pierce, King, and Thurston counties and the surrounding areas. Their team of experienced banking experts focuses on personal attention, flexible service, and building strong relationships with customers through state-of-the-art technology as well as traditional delivery systems. As a local bank, Commencement Bank is deeply committed to the community. For more information, please visit. For information related to the trading of CBWA, please visit www.otcmarkets.com.
For further discussion, please contact the following:
John E. Manolides, Chief Executive Officer | 253-284-1802
Nigel L. English, President & Chief Operating Officer | 253-284-1801
Thomas L. Dhamers, Executive Vice President & Chief Financial Officer | 253-284-1803