Commencement Bancorp Inc Announces Second Quarter Financials
Commencement Bancorp, Inc. Announces Second Quarter Financials
July 30, 2021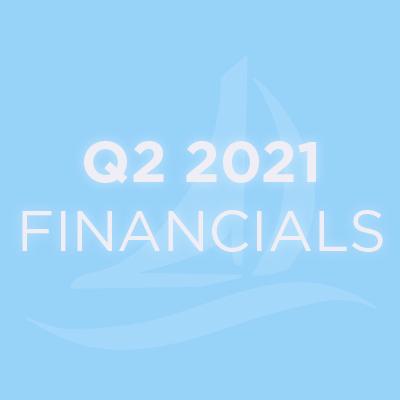 Commencement Bancorp, Inc. (OTCQX:CBWA) reported a quarterly net loss of $62 thousand, or -$0.01 per share, for the quarter ending June 30, 2021. The reported loss is the result of a $2.4 million provision to the Allowance for Loan and Lease Losses (ALLL) related to one defaulted credit. This net loss is the first recognized on the Bank's financial statement in over a decade, and Bank management is pursuing all available avenues for recovery.
Read more
▼
Nonperforming assets to total assets were 0.57%, and the Bank's Texas Ratio, a measurement of problem loans and bank-owned properties to capital, ended at 5.6%. The Bank's loan portfolio remained well-diversified at 59% commercial real estate, 37% commercial, and 4% consumer and other. Industry concentrations are also monitored and remained well-diversified.
Total loans decreased to $386.2 million, or 7%, compared to $414 million in second quarter 2020. The reduction is attributed to forgiveness of Paycheck Protection Program (PPP) loans. Production of new core loans has remained strong despite the payoff of PPP loans.
Capital levels remain in excess of regulatory capital requirements, particularly on a risk-weighted basis, which have held steady throughout the pandemic. Leverage ratio has been impacted by the significant growth in assets that accompanied the PPP.
Liquidity remains abundant as significant deposit growth seen over the last year largely remains. Fiscal and monetary policies implemented to deal with COVID-19, and savings due to limited ability of businesses and consumers to spend their funds, have increased balances at many financial institutions. Much of this liquidity has been deployed to generate investment income, while balances remain to protect against funds flowing back into the economy during the eventual recovery.
"We are pleased with our continued growth and the overall performance of the loan portfolio. The process of lending money does not come without risk and we have been fortunate to avoid significant loan losses for many years. During the quarter, we identified a single commercial loan relationship as non-performing and made the conservative decision to allocate a substantial amount to our loan loss reserves. We are continuing to pursue all available options for recovery and are optimistic we will be successful in those efforts. Our team continues to grow the bank through our strong reputation in our communities and goodwill gained through the Paycheck Protection Program," said John Manolides, President & Chief Executive Officer.
2021 Second Quarter Financials:
Total assets increased $13.3 million, or 2%, to $561.8 million at June 30, 2021 from $548.5 million for the period ending June 30, 2020. This increase is despite PPP loans decreasing due to forgiveness from $114.5 million to $60.3 million, compared to second quarter 2020.
Core loan growth, excluding PPP volume, increased 9% to $326.9 million
Total deposits increased $44 million, or 10%, from second quarter 2020. Deposit mix improved as interest bearing demand and savings accounts increased $53.6 million, or 27%, and time deposits decreased 11% to $94.9 million.
Tangible book value per share increased to $12.27 for the quarter compared to $11.47 one year earlier.
Interest income exceeded $5 million for the second consecutive quarter and increased 15% from prior year.
Interest expense decreased 43% and represents a total cost of funds of 0.30%, down from 0.60% a year earlier.
Net interest income, before provision for loan loss, increased $959 thousand, or 26%.
$2.4 million provision to Allowance for Loan and Leases Losses negatively impacted second quarter earnings.