Commencement Bank Opens Full-Service Branch in Gig Harbor, Wash.
October 16, 2023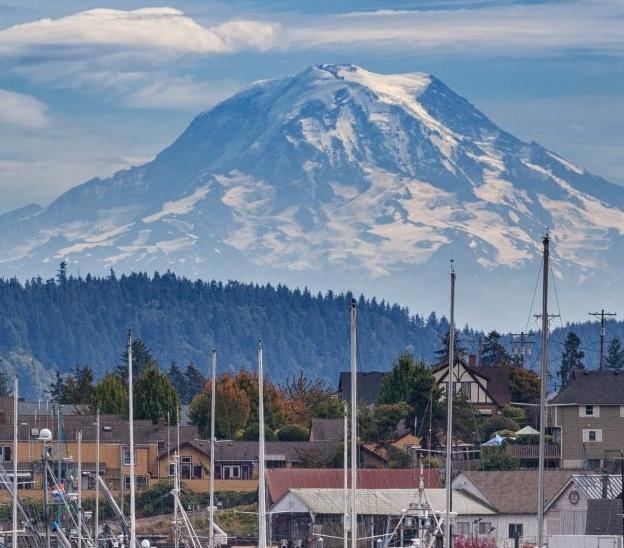 Commencement Bank (OTCQX: CBWA) was granted regulatory approval to convert the Bank's Gig Harbor, Wash. loan production office into a full-service branch. This charter allows Commencement to offer the community its full spectrum of deposit and loan products and services. This location originally opened as a loan production office in August 2023, and it now operates as a full-service branch serving Gig Harbor and the surrounding markets.
Read more
▼
"Since opening as a loan production office in August of this year, we saw an incredible response from the residents and businesses in the area. For a city so passionate about supporting one another, our banking model aligns perfectly with their emphasis on promoting local relationships. We are looking forward to further integrating with the community as we offer our traditional banking services with a local touch," said John E. Manolides, Chief Executive Officer.
The branch will remain staffed by local bankers, Allisha McVay, Julie Lilly, Daniel Hanson, and Chrissie Wade, who were each selected for their connections and familiarity in the Gig Harbor market. Over the past few months, they have worked to bring attention to the Commencement Bank name and connect it to the customer service-based philosophy on which the Bank operates.
"We have been overwhelmed with the positive response we have received from our local businesses and residents, and by their desire for traditional, relationship and family-focused banking. As a long-time resident of Gig Harbor, I share the same values as my community in wanting to contribute to the success of our local economy. I am so honored to provide full-service banking solutions to our friends, families, and neighbors," said Allisha McVay, Vice President and Market Manager.
###
About Commencement Bank
Commencement Bank, headquartered in Tacoma, Washington, was formed in 2006 to provide traditional, reliable, and sustainable banking in Pierce, South King, Thurston counties and the surrounding areas. Their team of banking experts focuses on personal attention, flexible service, and building strong relationships with customers through state-of-the-art technology as well as traditional delivery systems. As a local bank, Commencement Bank is deeply committed to the community. For more information, please visit www.commencementbank.com. For information related to the trading of CBWA, please visit www.otcmarkets.com.
Contact Information:
John E. Manolides, Chief Executive Officer | 253.284.1802
Nigel L. English, President, and Chief Operating Officer | 253.284.1801
James Miller, SVP, Commercial Banking Team Leader | 253.284.1851
General Inquiries: hello@commencementbank.com